SIgn up to be notified of products as they become available.We post a few knives every week or two.


Andrew Lindsay and occasional colleagues, are knifemakers in the Ashdown Forest in the South East of England, specialising in culinary knives for professional chefs and home cooks.
Our design philosophy focuses on simple beauty and function. We use a range of materials, utilising some fabulous Japanese cutlery steels including Shirogami No. 1 (White Paper no.1) and Aogami Super (Blue Paper Super), though we also have some stainless and European steels. We like to use vintage materials when we can, often cladding our laminated blades with wrought iron from such sources as 100 year-old cart wheel rims. On occasion we have used reclaimed and historic materials for the high-carbon core of knives; this has included such materials as leaf springs from a 1932 MG Midget and classic 70's Sheffield steel.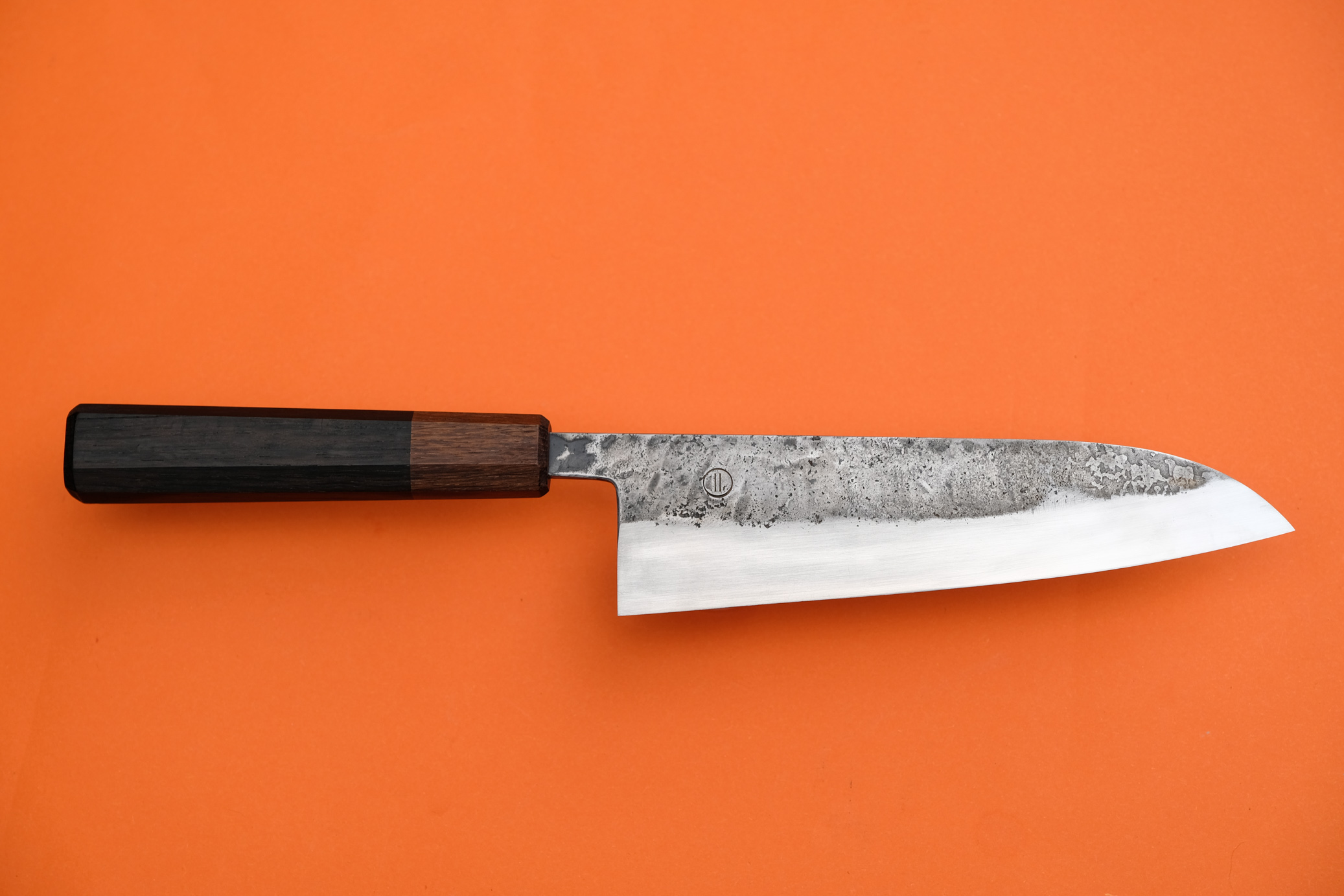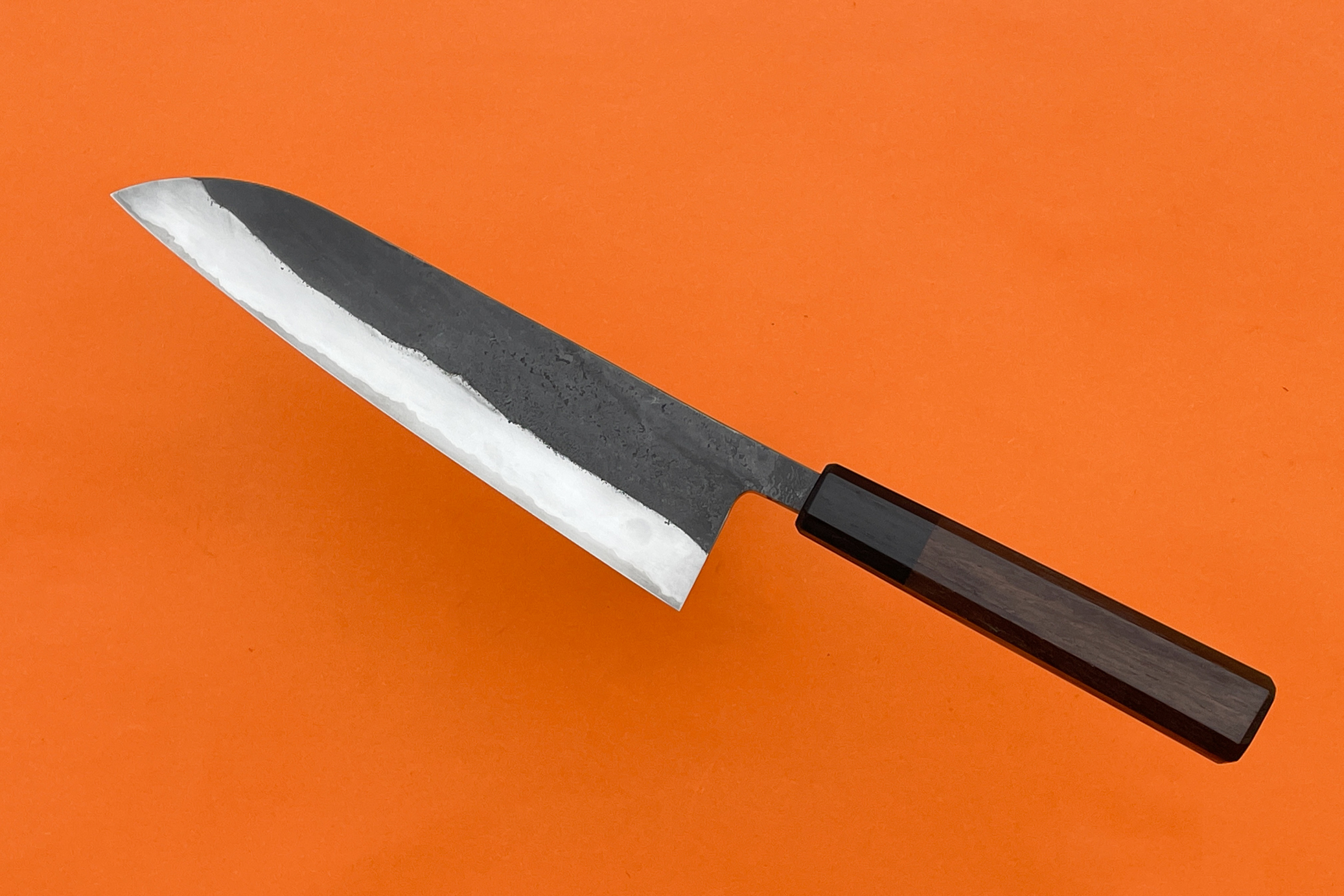 We mostly make our handles from bog oak, a beautiful dark 5000 year-old wood from the East Anglian Fens; and a variety of local, sustainably sourced hardwoods.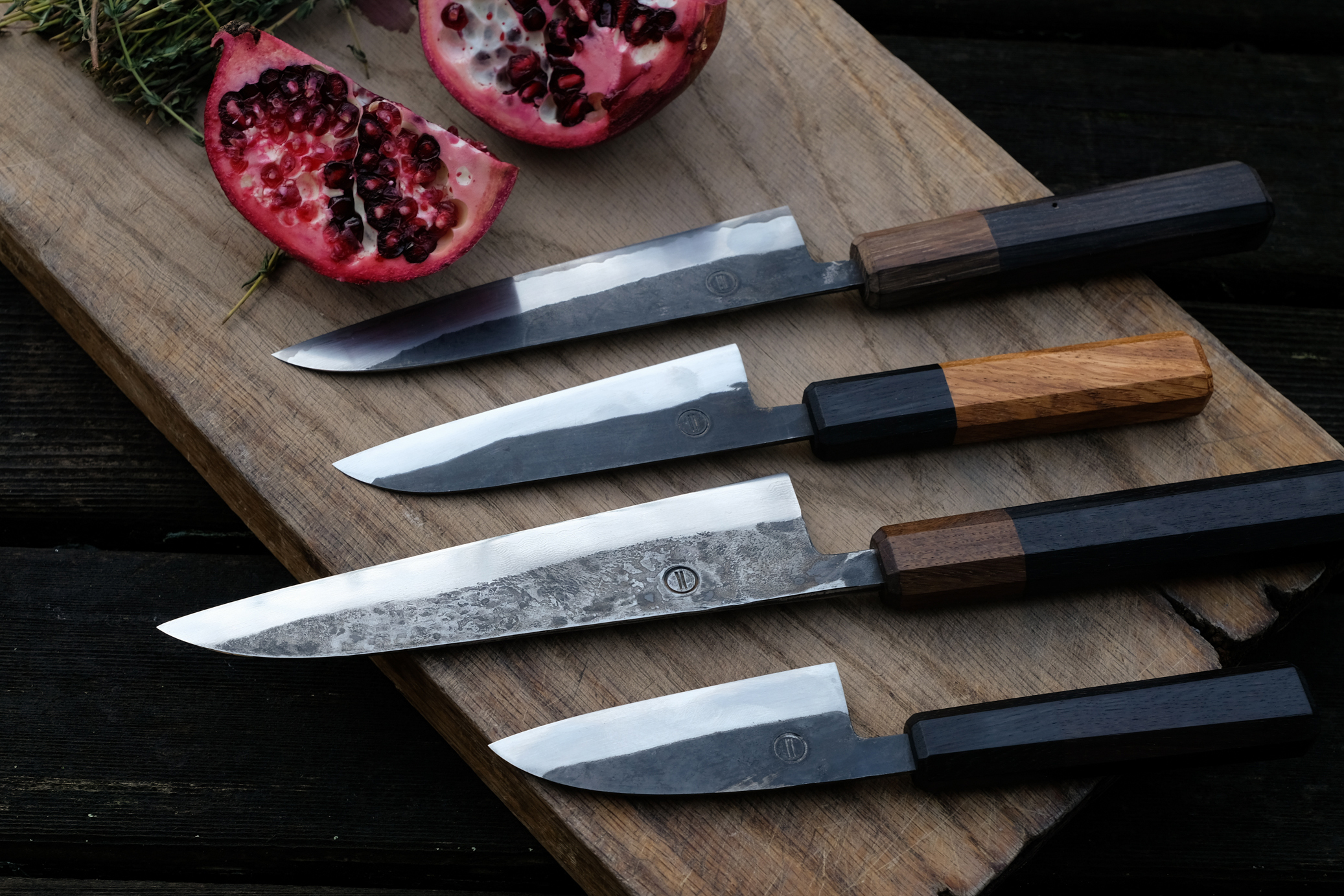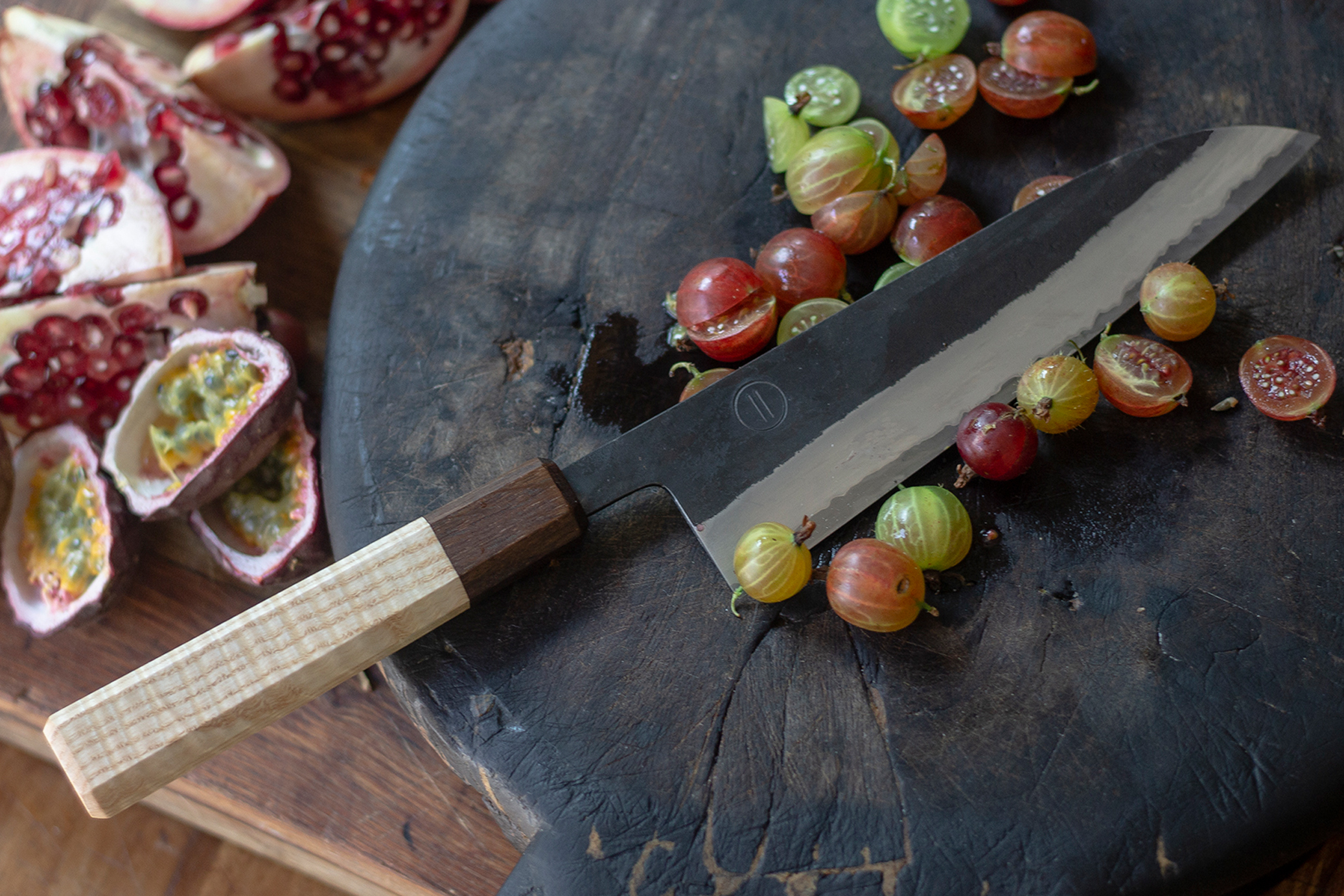 We have strong family connections with Japan, which is reflected in the style of knife we make, and our general adoption of Japanese knife terminology. Andrew's first contact with Japanese knives came when he bought a Yanagiba (sashimi knife) and Kurimuki (small chestnut peeler) in a household store in a shopping arcade near Osaka back in early the '90s. He regularly returns to Japan and is lucky enough to spend time with some incredible traditional bladesmiths.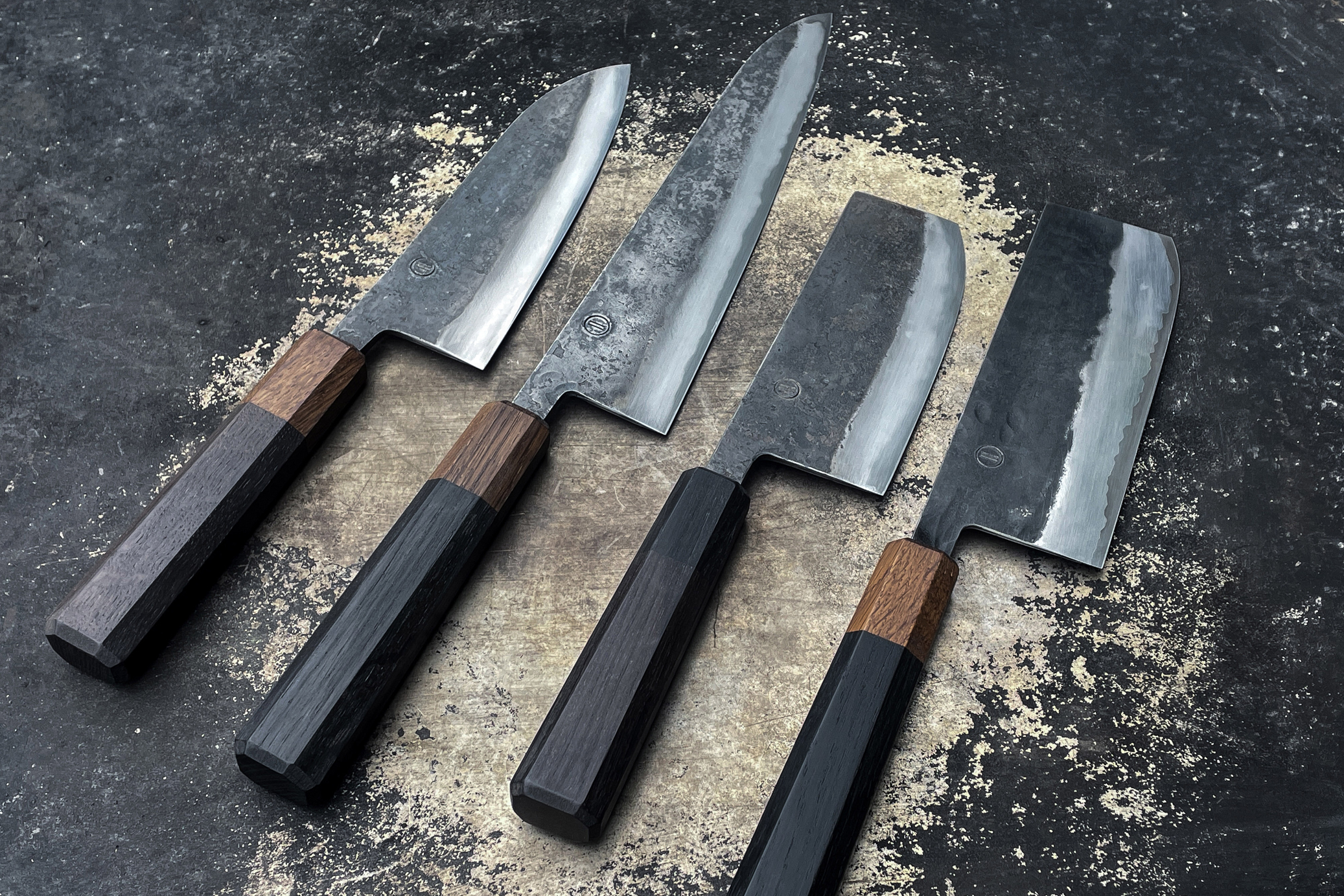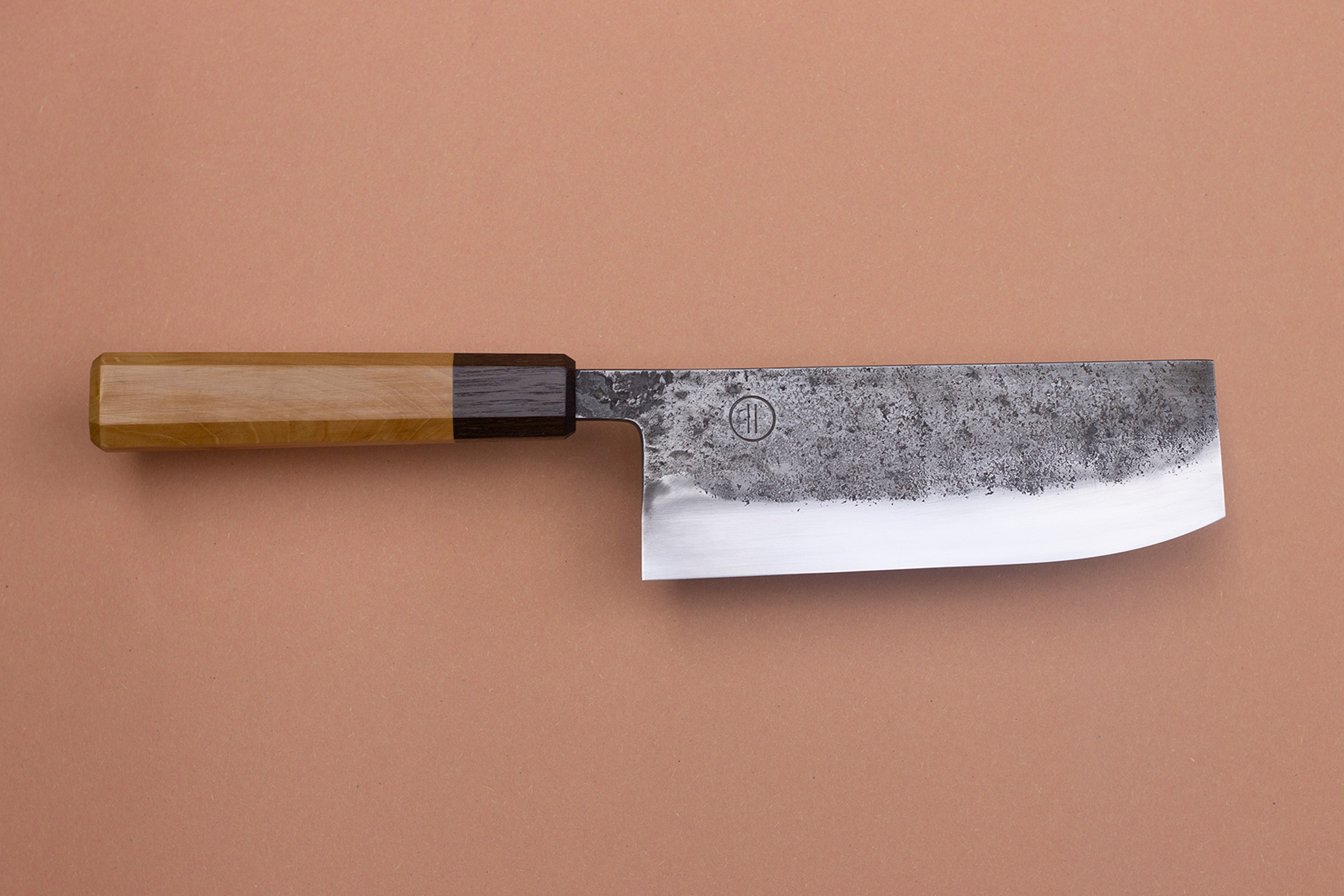 ORDERING
We are no longer taking custom orders. We will release a few knives on this website every week or two, as they become available.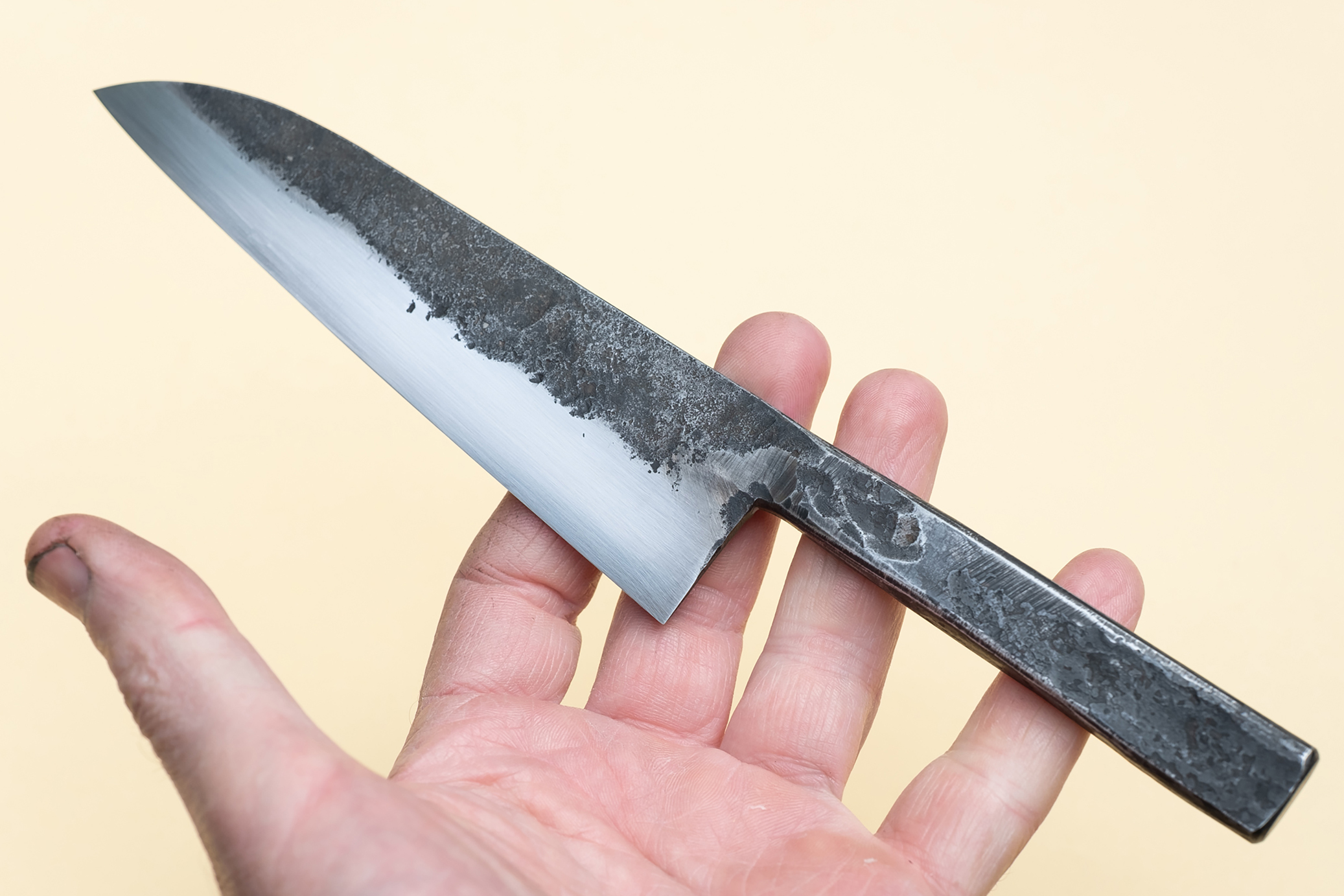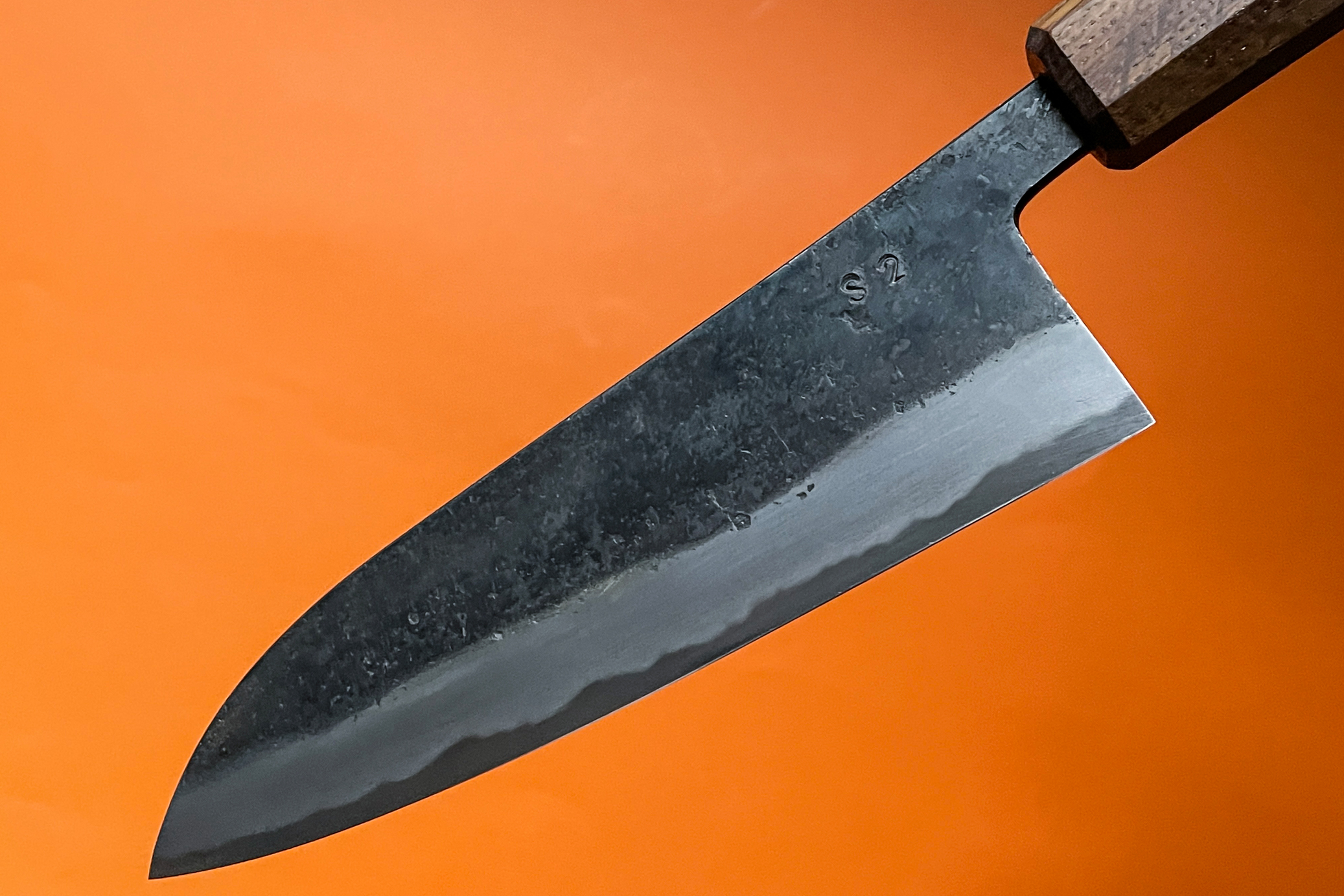 PACKAGING
We use 100% recycled and recyclable packaging, including paper bubblewrap replacement. All knives come packaged in a simple felt sheath to protect them in transit.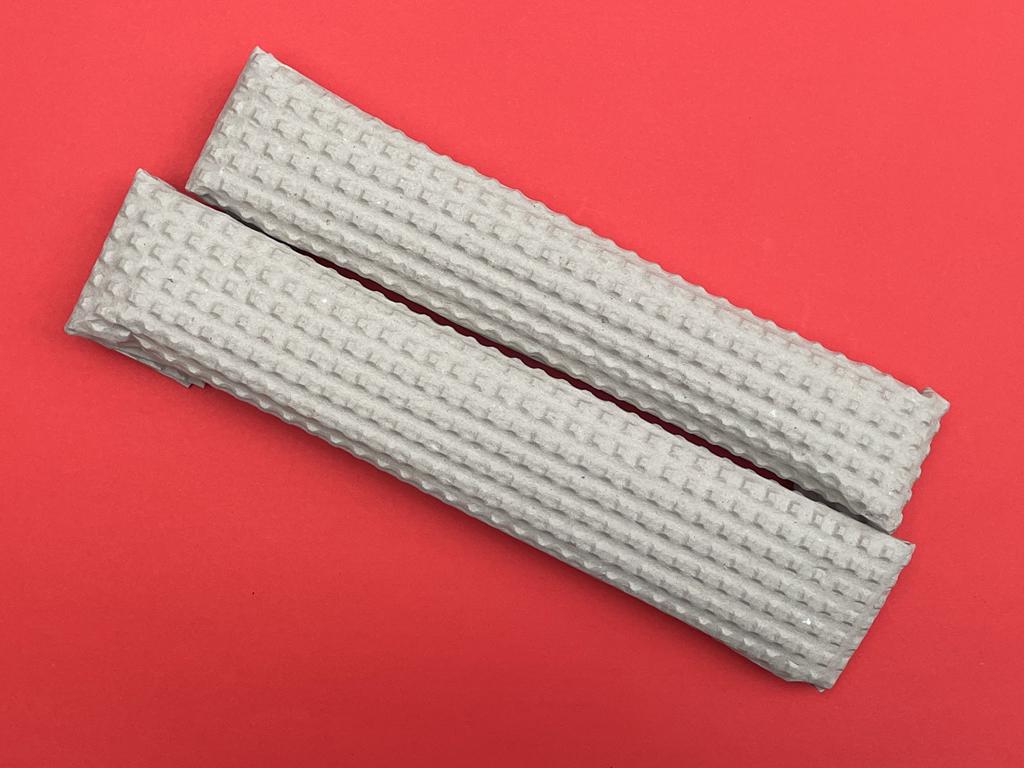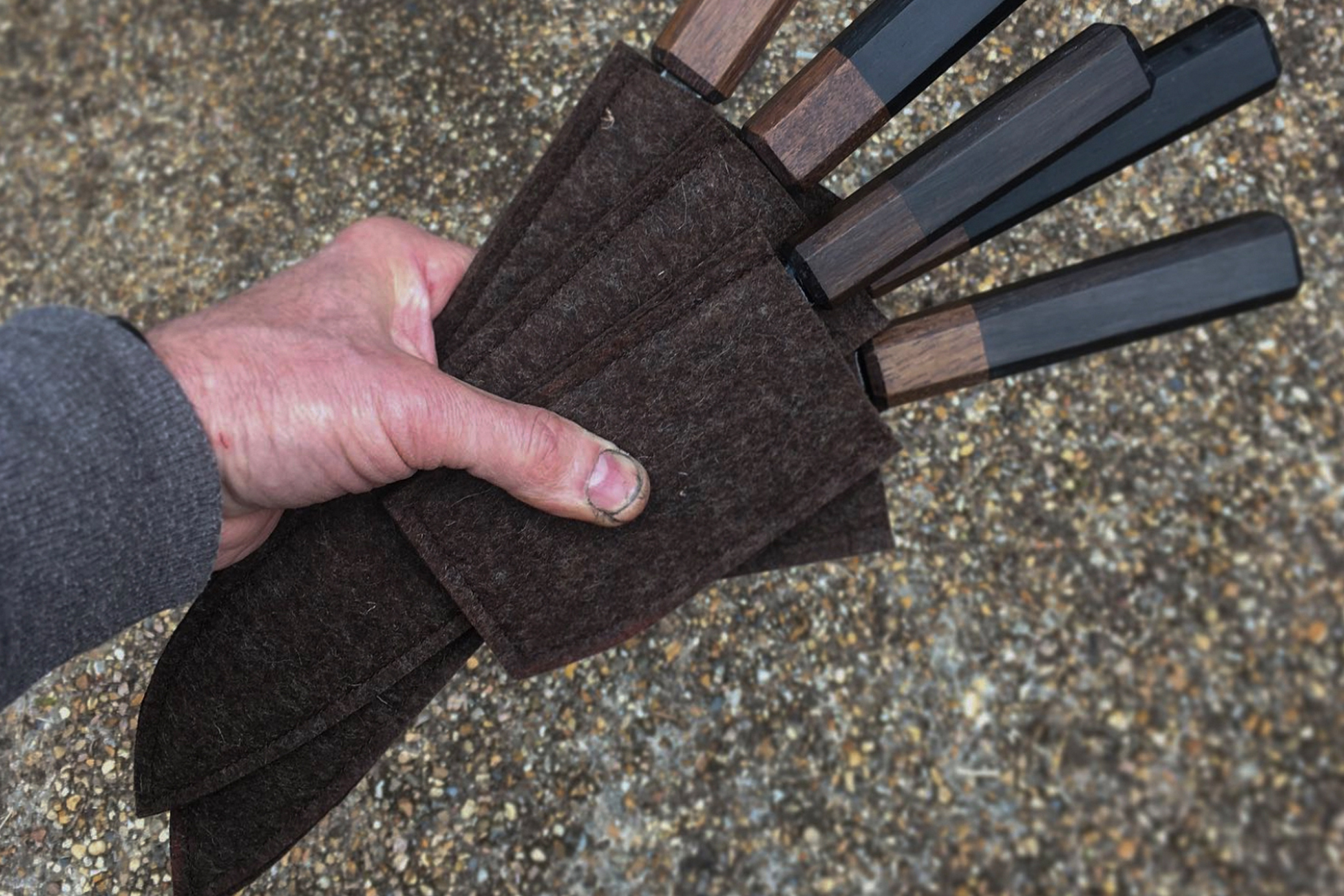 KNIFE CARE
As most of our knives are made from high-carbon steel which is not rust resistant, they should be wiped and dried soon after use. In fact, the same goes for the stainless-steel blades we forge. None of our knives should be put in a dishwasher, left wet, or used for cutting bones or frozen food.
Carbon steel may react with some foods the first couple of times it's used (e.g. onions), but will quickly build up a protective patina. We sharpen our knives on a sequence of whetstones, finishing by honing on a leather strop, and recommend the same for ongoing maintenance.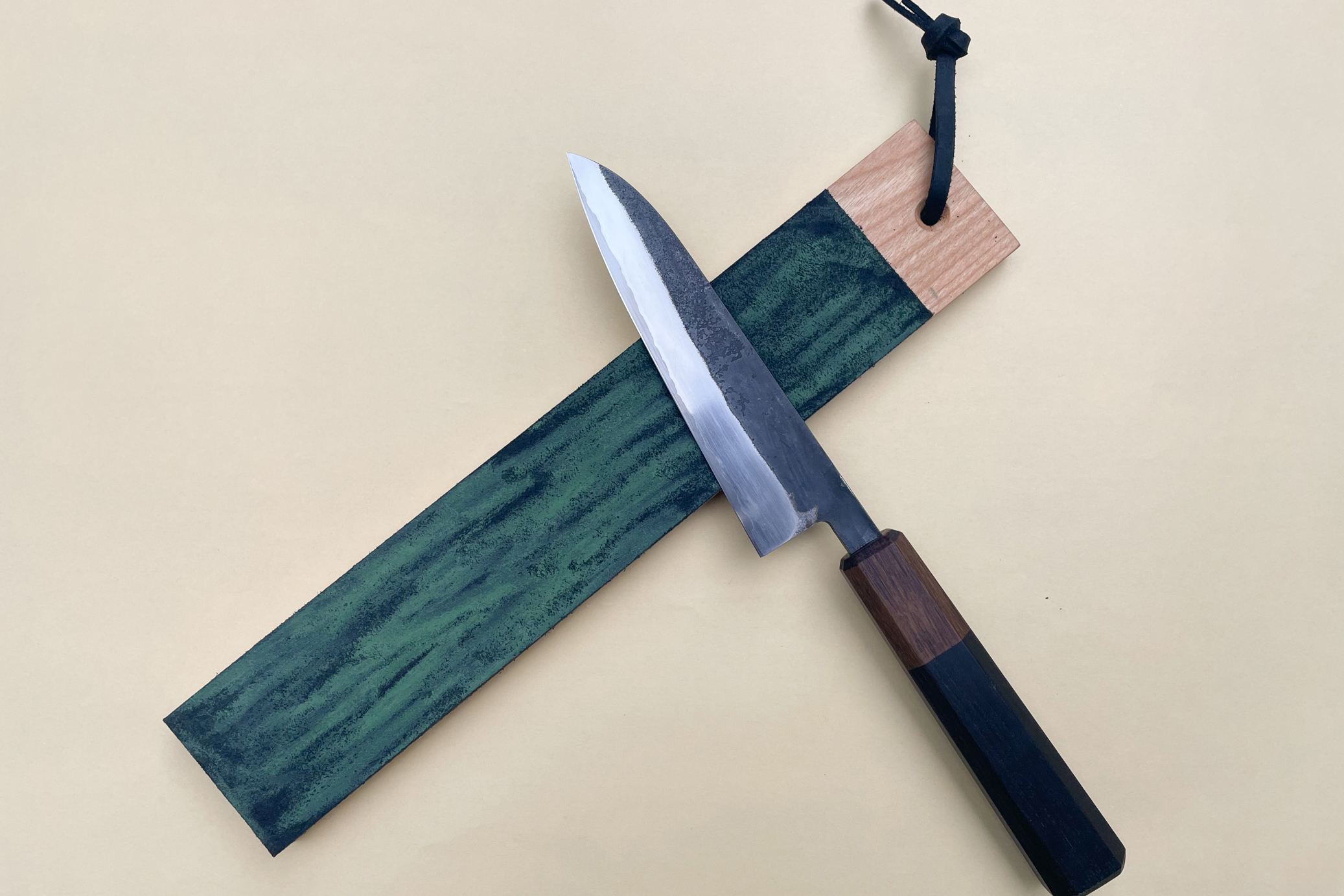 There are many good sharpening videos on YouTube, though we will also add our own videos here in the near future.




Our handles are treated with a solvent-free resin, giving excellent water resistance without losing the feel of the wood in the hand.